ADULT CELEBRATIONS AT FIRST SCENE
Tuesdays 6.30pm - 11.30pm,
Fridays 7pm - 11.30pm,
Saturdays 6.30pm - 11.30pm
Are you looking for a venue with a point of difference for your next corporate event or personal celebration? We offer your guests a unique experience that they will talk about for months after the event. Your guests will be dressed in costume by our stylists, enjoy great entertainment in our bar area and take photos in our themed foyer.
The following themes are available for our in-house events:
Ancient times (Roman/Greek)
Christmas
Circus
Game of Thrones (Medieval)
Peace & Love (1970s)
Pirates
Tropical
Western

The First Scene Experience fee is $1,850 + GST for the hosting of up to 50 guests, $2,300 + GST for up to 80 guests.
First Scene will supply an alcohol licence if required for your event.
Contact Jo Pilkington at jo@firstscene.co.nz to receive a First Scene Party Experience Proposal.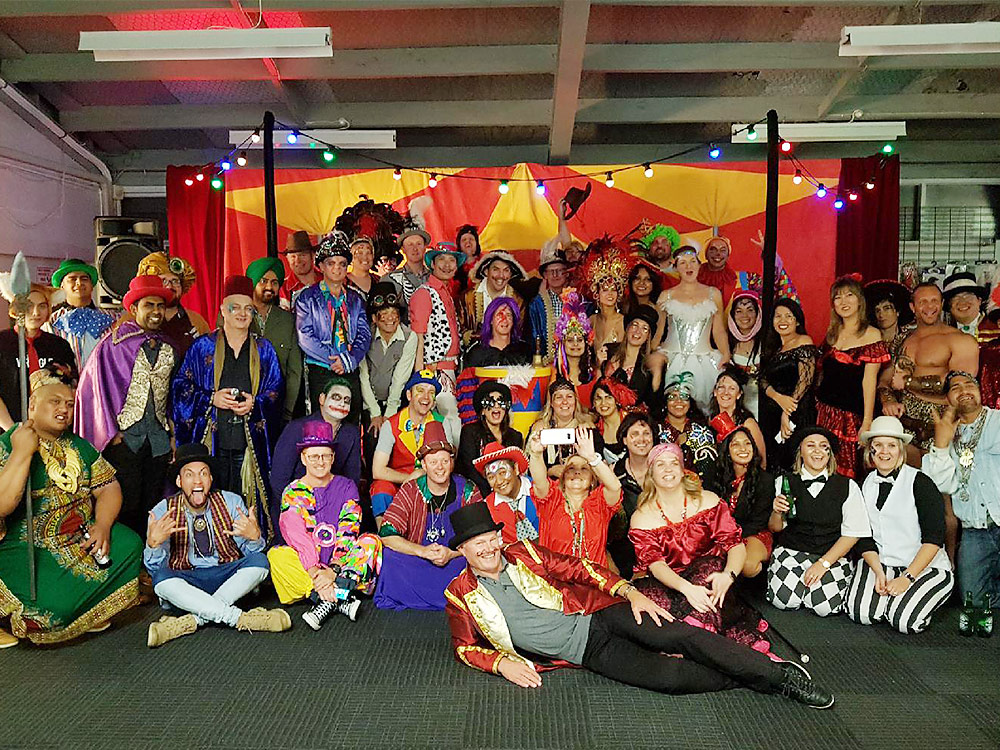 <
>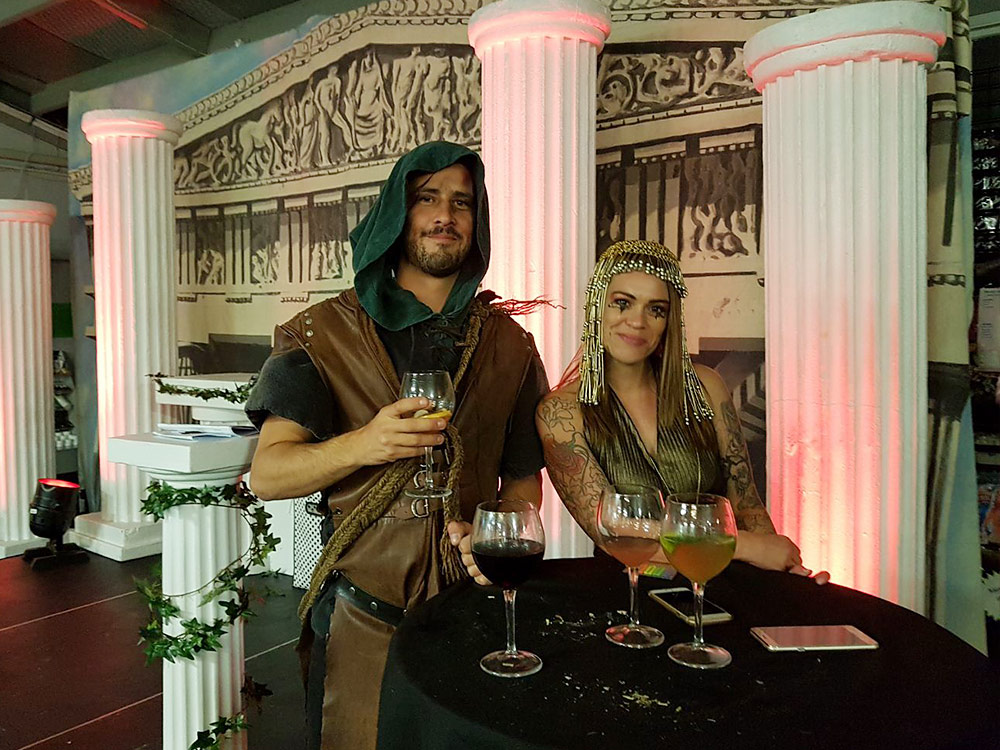 <
>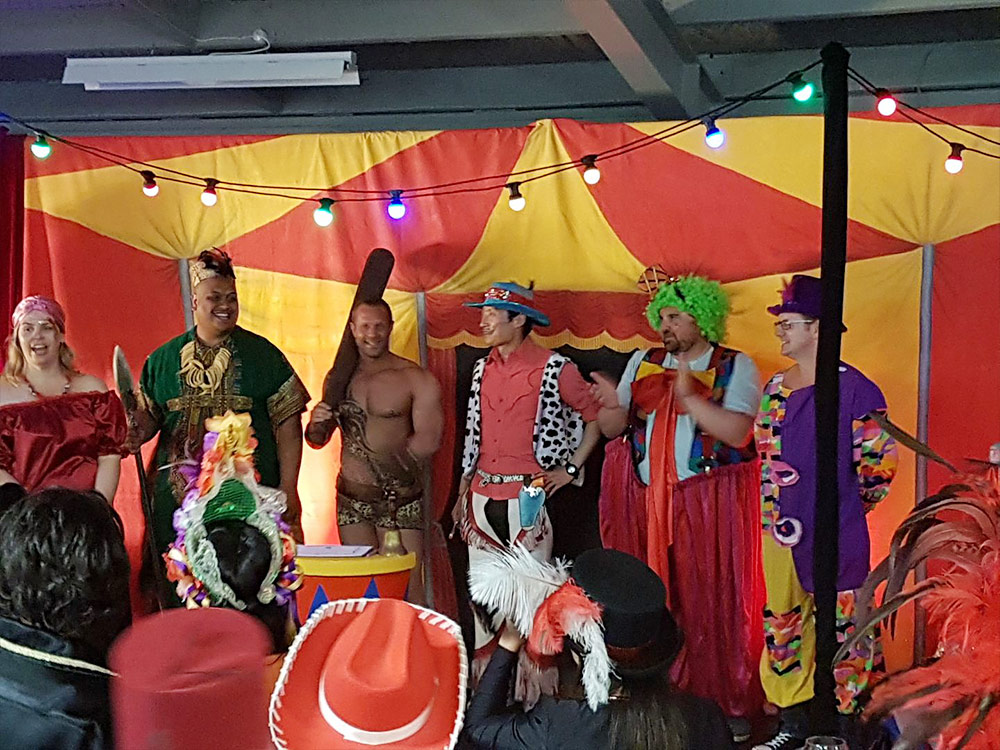 <
>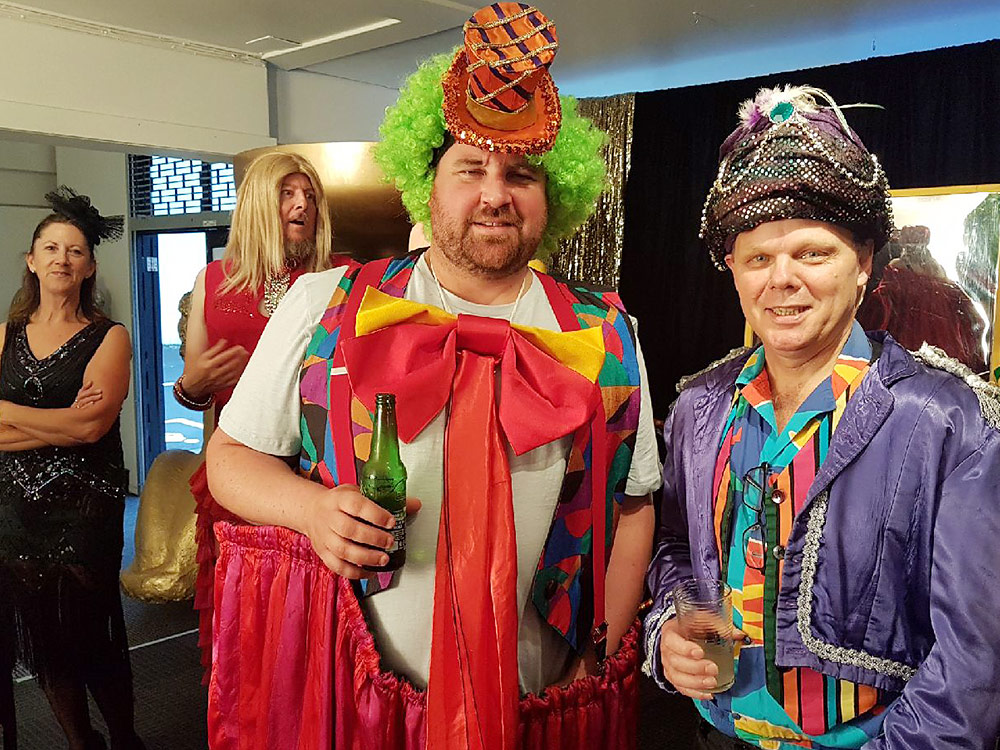 <
>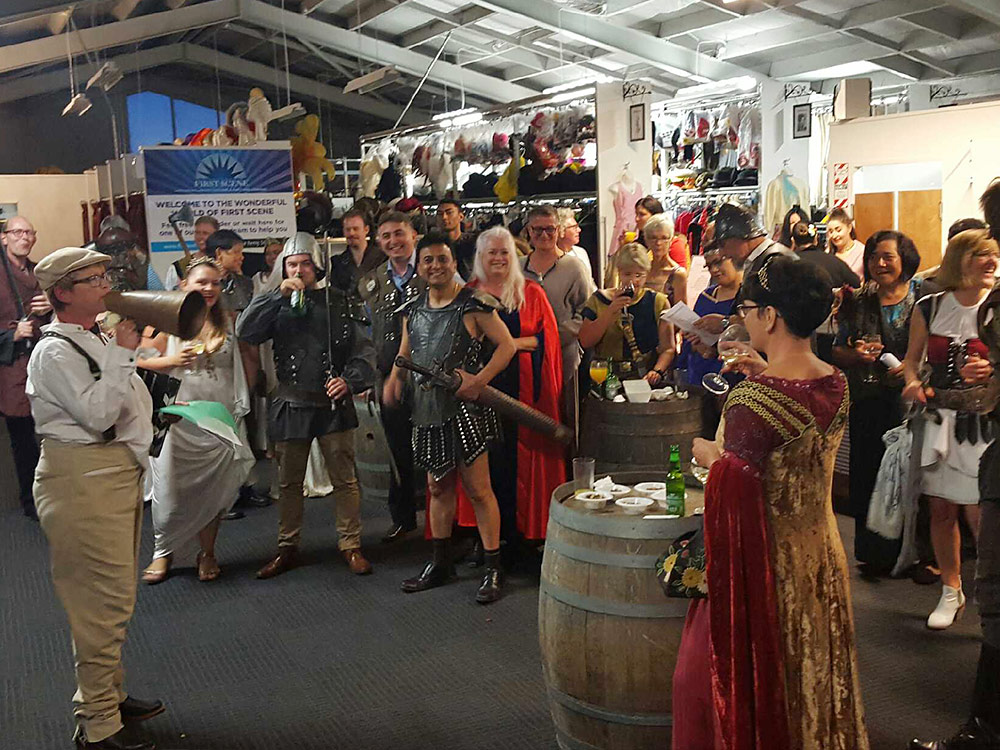 <
>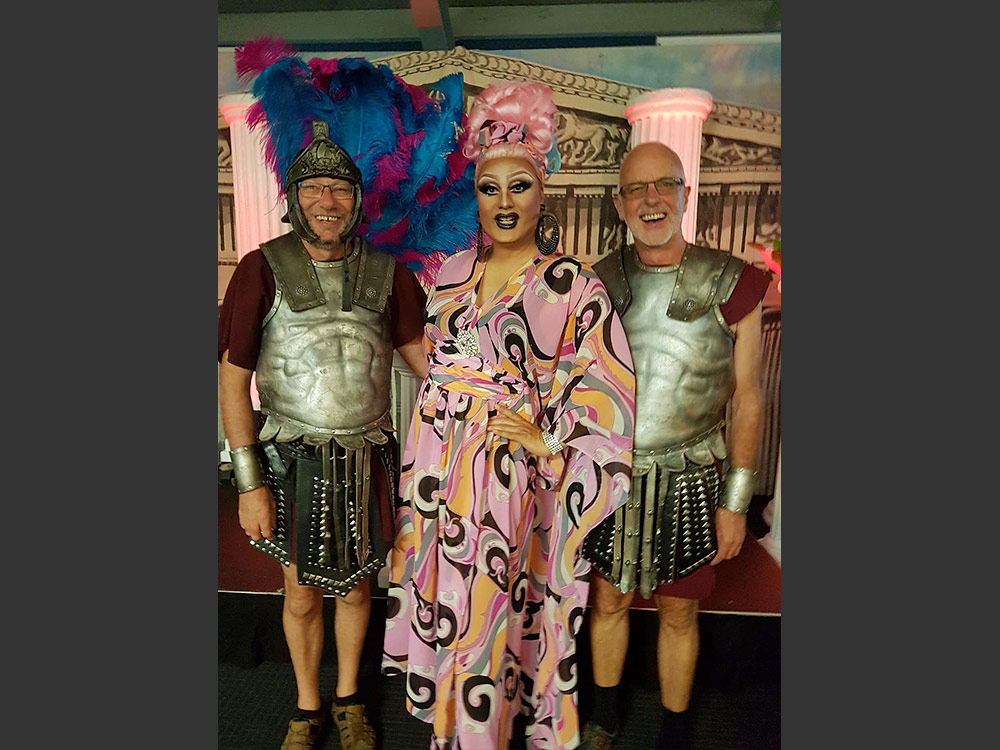 <
>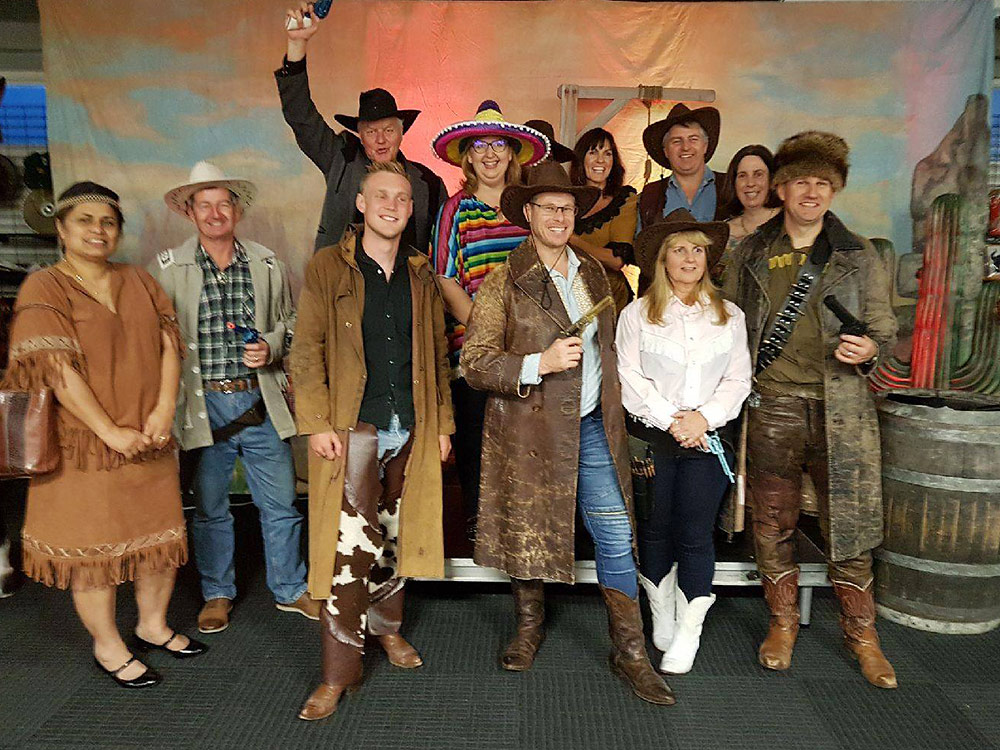 <
>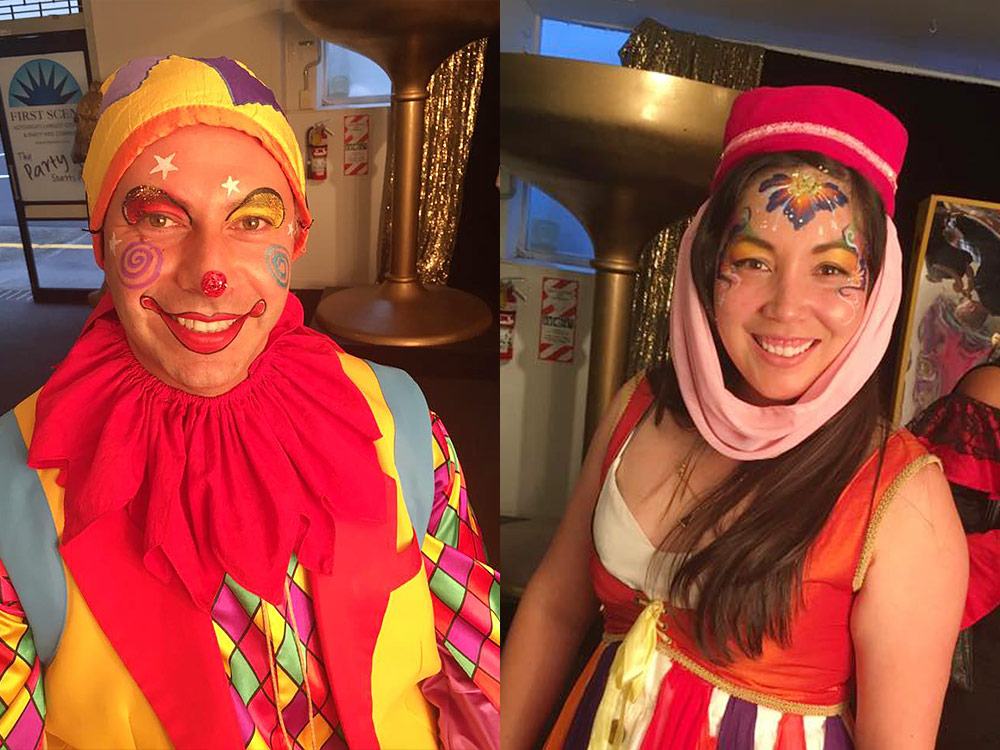 <
>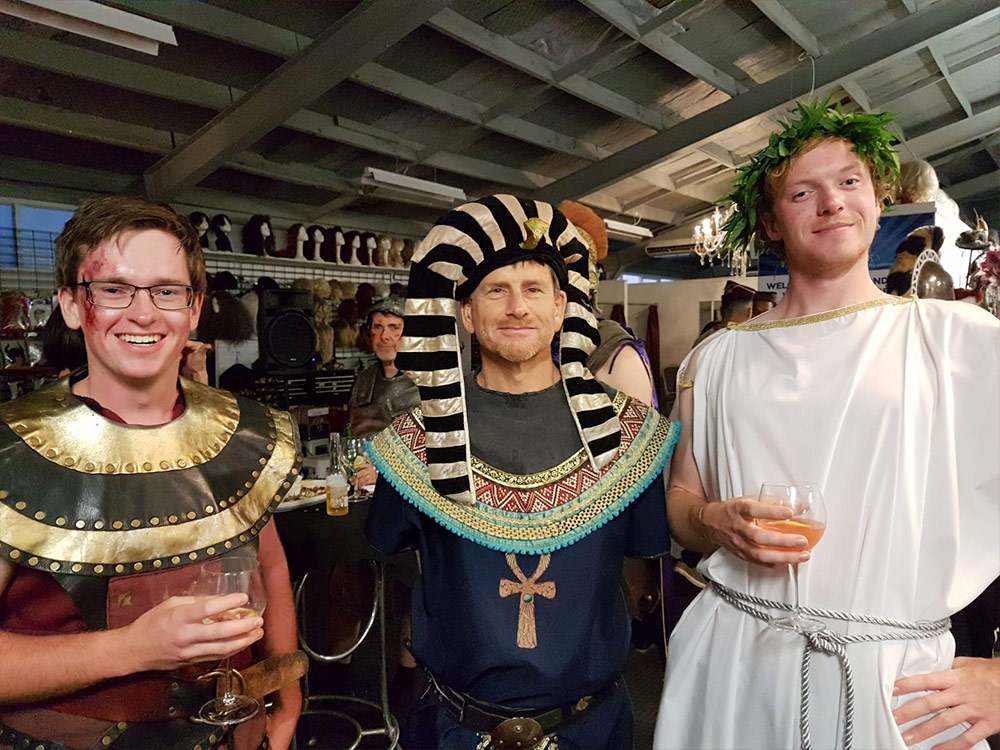 <
>
"Thank you so much to you and your amazing team for making it all happen, the costumes, the theming of the venue, the organisation before-hand, the service and good vibes from all your staff, the DJ, face painters and even the security guard – everything was fabulous! Many are saying they want to be back next year!"

Julieta Gagna

Schneider-Electric Christmas Party
"A huge thank you to all the staff who worked, you were all so professional in every area – managing and serving the food and drink, gate-keeping, alcohol consumption, not to mention your specific area of expertise: getting unbelievers into costume. You guys totally rock!"

Lyn Holland

C-Tech Christmas Party
"From the initial quote to the event on the night, everything ran smoothly. Jo helped us with what to order and arranged supply of beverages. The venue looked amazing for our Western themed evening. The staff at First Scene were amazing at choosing costumes for us to wear and the night was enjoyed by all."

Maria Chapman

BNI Remuera Branch
"I am writing to thank you Jo, and all your wonderful staff, for putting together such a fantastic party for my 50th birthday celebration. You made my dream of a pirate party come to life, with brilliant scene setting and props and, of course, incredible costumes. I would like to pass on my special thanks to DJ Andy Flyboy, who read the mood so well and kept the party jumping with just the right music – I haven't boogied like that in ages! Once again, thanks so much! It was a true night to remember."

Beth van der Loeff

50th Birthday Celebration
"I have worked with Jo Pilkington and the First Scene team on three fundraisers and have found the experiences to be brilliant! The pre-event advice, the organisation and the set up of each event has been second to none. The event themes have been both thoughtful and fun, with added touches that demonstrate an absolute attention to detail. The events have been well staffed, with our guests being costumed and immersed in the theme in quick time. Jo clearly loves what she does and her energy and commitment to ensuring our events are successful is so very much appreciated. I cannot recommend Jo and the First Scene team more highly."

Janet Mays

Kelston Labour Fundraiser
"We arranged a surprise birthday party for my mum at First Scene. The team there were amazing and so accommodating and flexible with our needs. Everyone had so much fun and our guests raved about it for weeks afterwards. Definitely something I would do again and recommend to everyone I know who wants to have an event - do one at First Scene. You are guaranteed a night full of laughter and fun!! Thanks guys for making mum's night so special!!"

Serena Maitland

Birthday Party