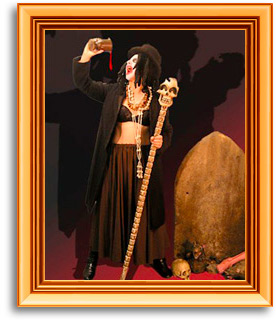 Jo Pilkington
Director
Jo spent years in the music industry in London before returning to Aotearoa because she missed Tip Top Trumpets and Pohutukawa trees. She joined First Scene in 2008 and brings over 20 years of event management experience to her role. Her passions include laminating anything (which has earned her the title The Laminating Queen) and listening to tragic 80's ballads from the decade that taste forgot.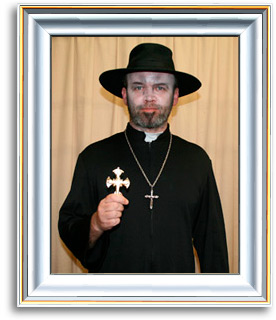 Alwyn Hamblyn
Business Manager
Alwyn has been managing the coffers at First Scene since 2008. He brings a wealth of office management experience and is so good at his job we lock him in his office so he can't leave. Alwyn spends any spare time adding to his already hoarded collection of Halloween props and regalia and counting down to his favourite night of the year - October 31st.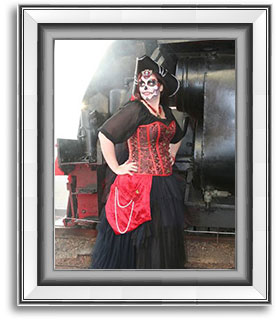 Maria Wood
Retail Manager,
Costumes Dept
Maria has a diploma in FX make-up, a background in photography, mixology and hospitality. She is addicted to global travel (over 50 countries and counting). She has spent time living in England and France and has been known to ride Harleys, elephants and camels.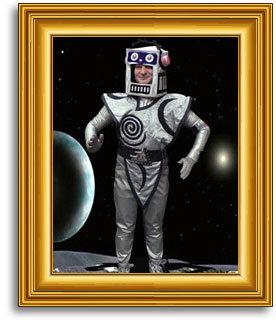 Andy Dickson
Head Stylist / Floor Manager, Costumes Dept
Andy "Flyboy" Dickson has been a long term member of the First Scene costume staff. He has a love and wide knowledge of cult cinema and a long involvement in the music and media industry. He is in huge demand as a Vintage Music DJ and brings his love of pop culture and retro fashion to First Scene's happy party going punters. He also held the Southland Breakdancing title during the 80s.

Tavai Pelenato
Laundry Queen,
Costumes Dept
Tavai brings ten years of professional laundering experience to First Scene. Originally from Samoa, she has called Auckland home for the past 25 years. When she isn't mothering the staff and giving out great advice, she rocks out with the Nafanua Band on the euphonium.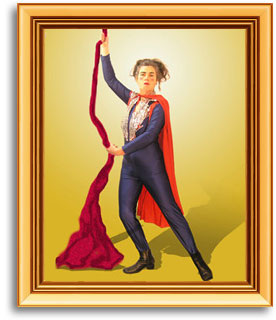 Miranda Russell
Manager, Productions Wardrobe Dept
Miranda is the person who has been at First Scene the longest, joining the team in the late '90s when it was still owned by TVNZ. She hasn't been slacking either… she's worked in every department. When Miranda was nine her hobbies were Brownies and chess. Now her Brownies uniform won't fit and no one will play chess with her.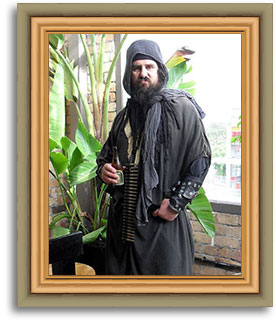 Rich Whall
Supervisor, Party Props Dept
Rich is First Scene's resident musician and all round go to guy in our props department. His ability to think outside the square means he can create something unique for your event. When he isn't organising our huge range of props Rich spends his free time playing bass in The Jordan Luck Band.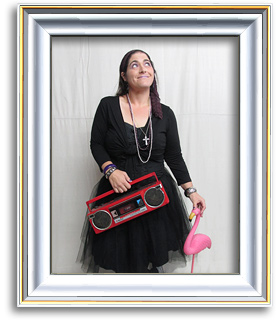 Pania Hall
Stylist,
Costumes Dept
Pania is our 80s obsessed staffer. When she isn't hanging out in the 80s aisle dancing and singing to tragic ballads you'll find her counting her huge collection of converse sneakers. She loves theatre, dance, movies and cleans graves in her spare time.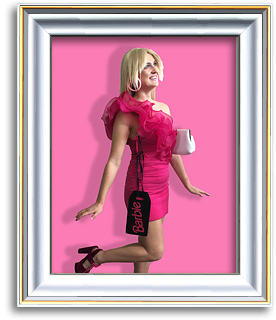 Tessa Cochrane
Events & Props Co-ordinator,
Party Props Dept
Tessa is a recent AUT graduate with a degree in Spatial Design and a passion for theatre and event design. When she isn't pretending to be Barbie she is bossing around the boys in the props department – an essential skill for working at First Scene.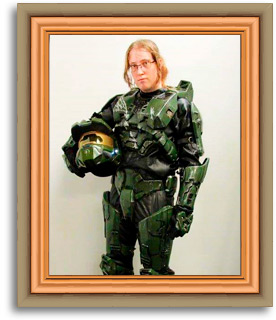 Jacqui Harrison
Seamstress/Designer,
Costumes Dept
Jacqui started sewing at age three, designing and making clothes for dolls and a small Jurassic Park T-Rex figurine. She now has a Bachelor's degree in Fashion Design, which she puts to use creating custom theatre, LARP and cosplay costumes, as well as taking part in historical sewing challenges. She enjoys anything related to fashion history, and still loves designing and making custom soft dolls and plushies.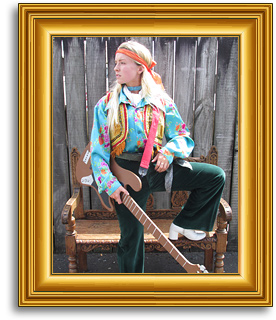 Kiki Rockwell
Stylist,
Costumes Dept
With a self-diagnosed vintage addiction, Kiki has a love for every waistcoat Jimi Hendrix ever wore, and a secret wish to be a cowboy. With a background in film and art-direction, she loves helping people curate awesome looks. It is rumoured she broke up with her ex-boyfriend because he told her she owned too many flared jeans and western boots.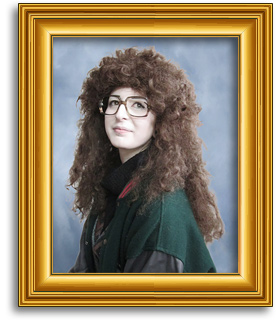 Ang Reed
Stylist,
Costumes Dept
Ang is First Scene's resident weirdo who joined us during the last of her three years of a Sculptural degree. With a passion for costuming and props, she spends most of her free time creating her own pieces for cosplays surrounded by her collections of 80s horror icons, Harry Potter memorabilia and old dolls.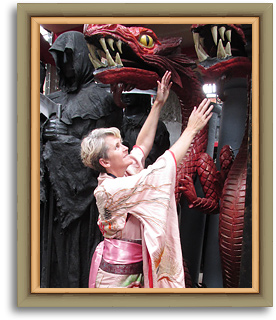 Christina Houghton
Stylist,
Costumes Dept
Christina joined First Scene after a fair amount of time at University studying 'Ecological Performance Art'. She has a background in dance, costume and fashion. She loves anything to do with the sea creating her own costumes made from rubbish, inflatable items and survival gear – as well as strong affinity to sci-fi cyborgs and other 80's icons.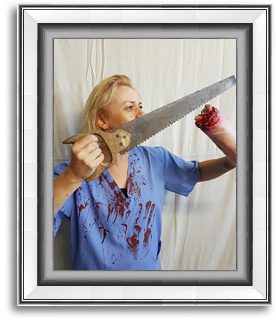 Ruth Milton
Workshop Technician,
Party Props Dept
Ruth spent many years living in the USA and China but always comes back to Aotearoa. Since her last return we have enticed her into our props workshop. Ruth has a fine arts degree, majoring in glass, from MassArt in Boston as well as mad doctor skills. She's our resident pyromaniac so watch out during Guy Fawkes!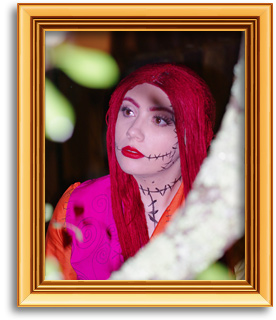 Emily Parkinson
Stylist, Costumes Dept
From the age of three Emily preferred dress-ups to regular clothes. Having completed stage, special effects make-up and barbering courses, Emily now uses her talents to create stunning costumes and unique make up looks the in the world of cosplay and at First Scene.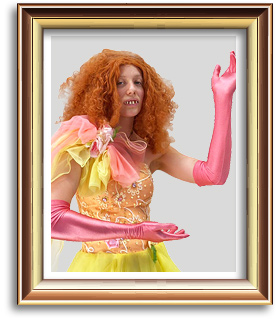 Winnie Whyte
Events & Props Co-orinator,
Party Props Dept
Winnie left the Garden City in late 2020 to bring her passion to the props department. With a Fine Arts Degree specialising in Sculpture and a background working with creative teams on festivals, her initials are WOW for a reason!