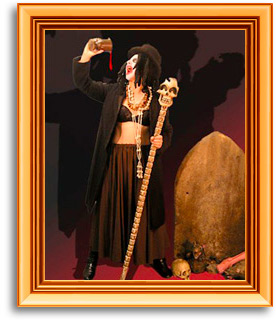 Jo Pilkington
Director
Jo spent years in the music industry in London before returning to Aotearoa because she missed Tip Top Trumpets and Pohutukawa trees. She joined First Scene in 2008 and brings over 20 years of event management experience to her role. Her passions include laminating anything (which has earned her the title The Laminating Queen) and listening to tragic 80's ballads from the decade that taste forgot.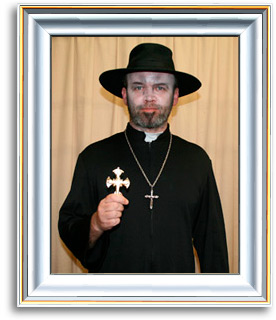 Alwyn Hamblyn
Business Manager
Alwyn has been managing the coffers at First Scene since 2008. He brings a wealth of office management experience and is so good at his job we lock him in his office so he can't leave. Alwyn spends any spare time adding to his already hoarded collection of Halloween props and regalia and counting down to his favourite night of the year - October 31st.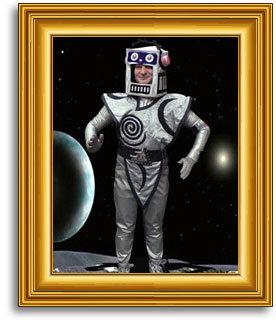 Andy Dickson
Head Stylist / Floor Manager, Costumes Dept
Andy "Flyboy" Dickson has been a long term member of the First Scene costume staff. He has a love and wide knowledge of cult cinema and a long involvement in the music and media industry. He is in huge demand as a Vintage Music DJ and brings his love of pop culture and retro fashion to First Scene's happy party going punters. He also held the Southland Breakdancing title during the 80s.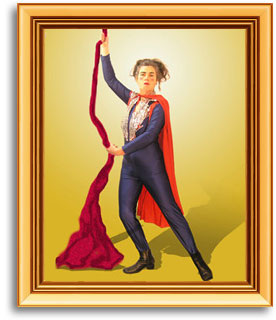 Miranda Russell
Manager, Productions Wardrobe Dept
Miranda is the person who has been at First Scene the longest, joining the team in the late '90s when it was still owned by TVNZ. She hasn't been slacking either… she's worked in every department. When Miranda was nine her hobbies were Brownies and chess. Now her Brownies uniform won't fit and no one will play chess with her.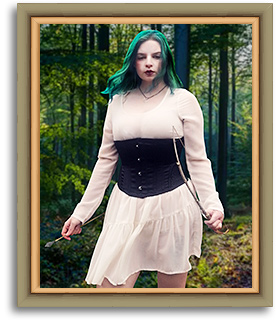 Helena Holvast
Stylist,
Costumes Dept
Helena is a passionate painter who joins us from her studies at Whitecliffe. Her daytime hours are spent roller skating in her rainbow skates while the midnight hours are spent as an eccentric baker of cakes and cookies. As a stylist at First Scene Helena has personally settled on hippie goth with a tender love of petticoats and princess dresses.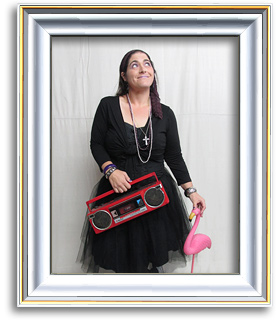 Pania Hall
Stylist,
Costumes Dept
Pania is our 80s obsessed staffer. When she isn't hanging out in the 80s aisle dancing and singing to tragic ballads you'll find her counting her huge collection of converse sneakers. She loves theatre, dance, movies and cleans graves in her spare time.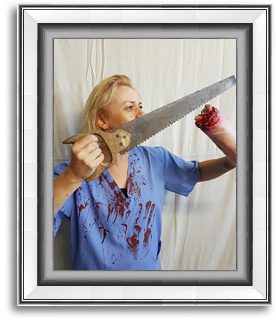 Ruth Milton
Workshop Technician,
Party Props Dept
Ruth spent many years living in the USA and China but always comes back to Aotearoa. Since her last return we have enticed her into our props workshop. Ruth has a fine arts degree, majoring in glass, from MassArt in Boston as well as mad doctor skills. She's our resident pyromaniac so watch out during Guy Fawkes!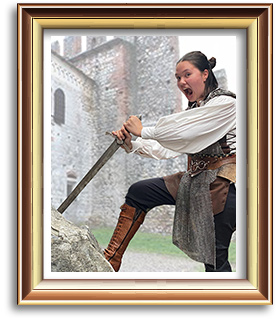 Charlie Tu'inukuafe
Props Co-ordinator,
Party Props Dept
Charlie has joined the props team as a part timer while she's undertaking her degree in Marine Biology, driven by her passion in all things relating to the ocean and climate change. Charlie runs her own Kung Fu Club, having trained for nine years. Her goal is to get the First Scene team as fit and fabulous as she is (which might take a bit of time).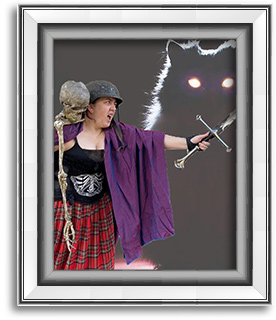 Jennifer McCann
Events & Props Co-ordinator,
Party Props Dept
A proud Helensvillian, Jenni has been volunteering with the Helensville Historical Society for over 12 years. She is a celebrant as a side hustle, hoping to one day do cosplay weddings. Jenni's extensive skills come from a range of previous roles including butcher, milker and TV motorsport director. As well as a passion for everything Edwardian and Victorian, Jenni is our inhouse 'Lord of the Rings' expert.