TOURS AT FIRST SCENE
Are you a club or community group looking for an activity with a difference? We love hosting tours as part of our 'Give back to the Community' programme. Each tour takes approximately 1.5 hours where you'll get to see over 400,000 fabulous props and costumes.
Each tours includes:
Morning tea (juice and biscuits) in our Retro Lounge
Tour of all three departments
Group photo opportunity (accessories available)
Minimum 10 people – maximum 30 people
Fee $10 per person
Tours take place on Tues/Wed/Thurs in the morning
We offer some flexibility for groups who meet on weekends or evenings. Please get in touch with Jo to discuss a tour and book a date 021 2815332 jo@firstscene.co.nz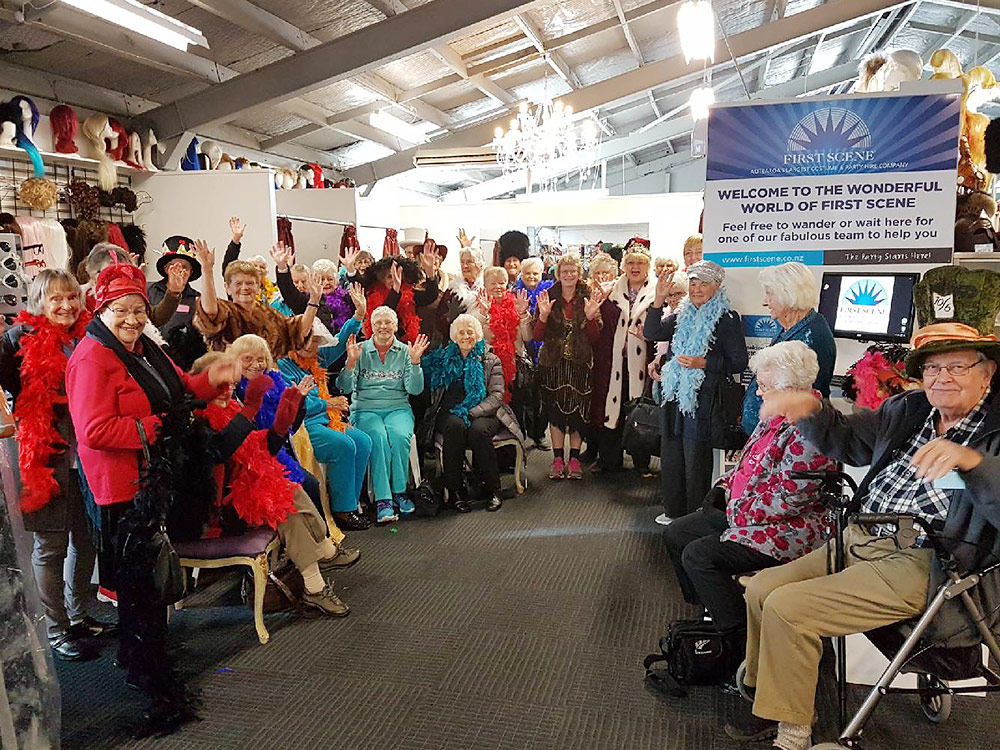 <
>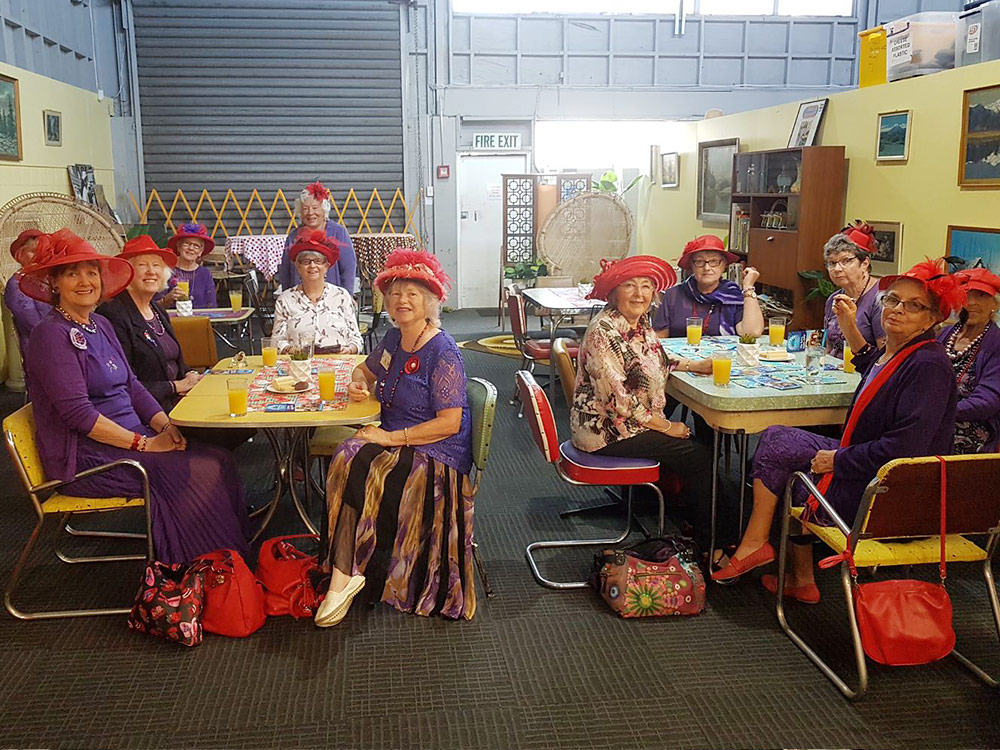 <
>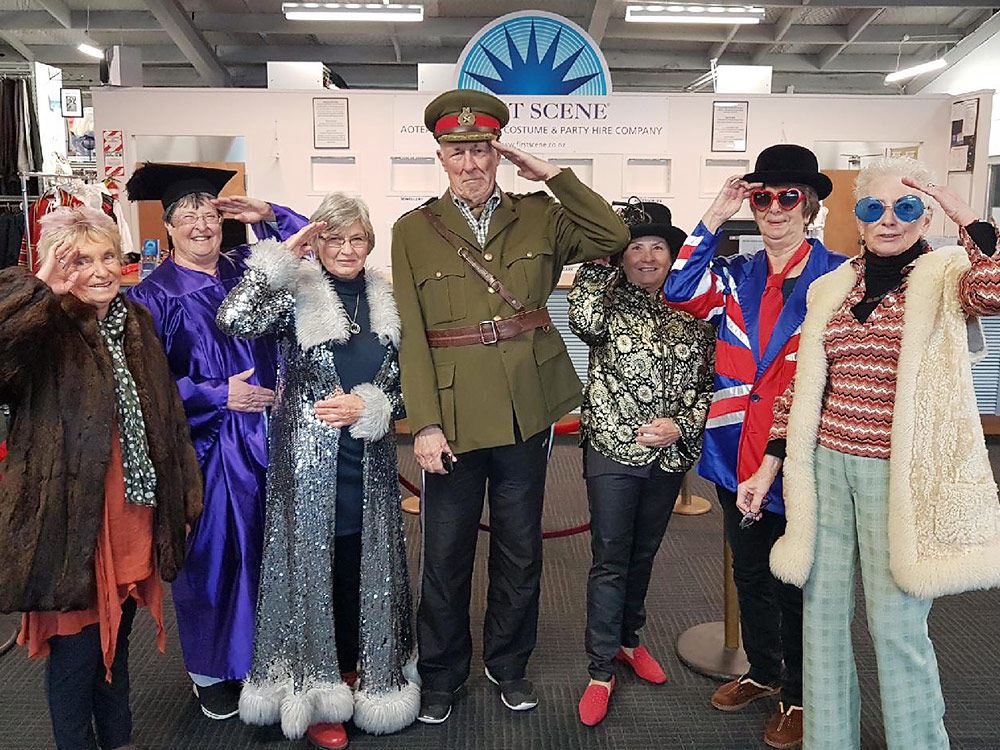 <
>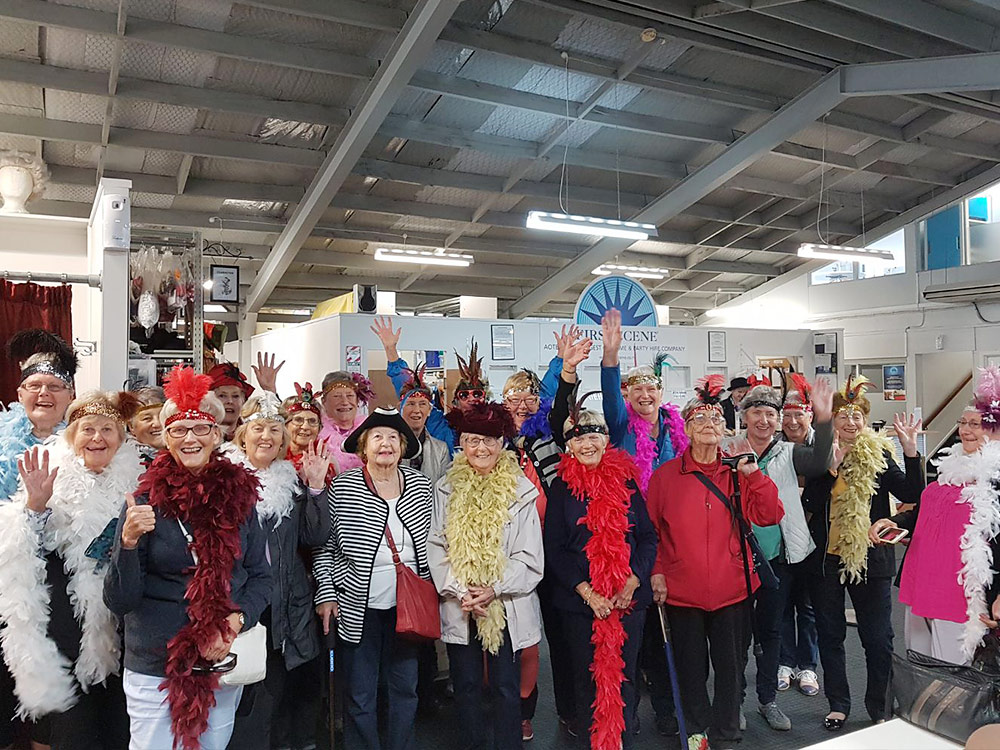 <
>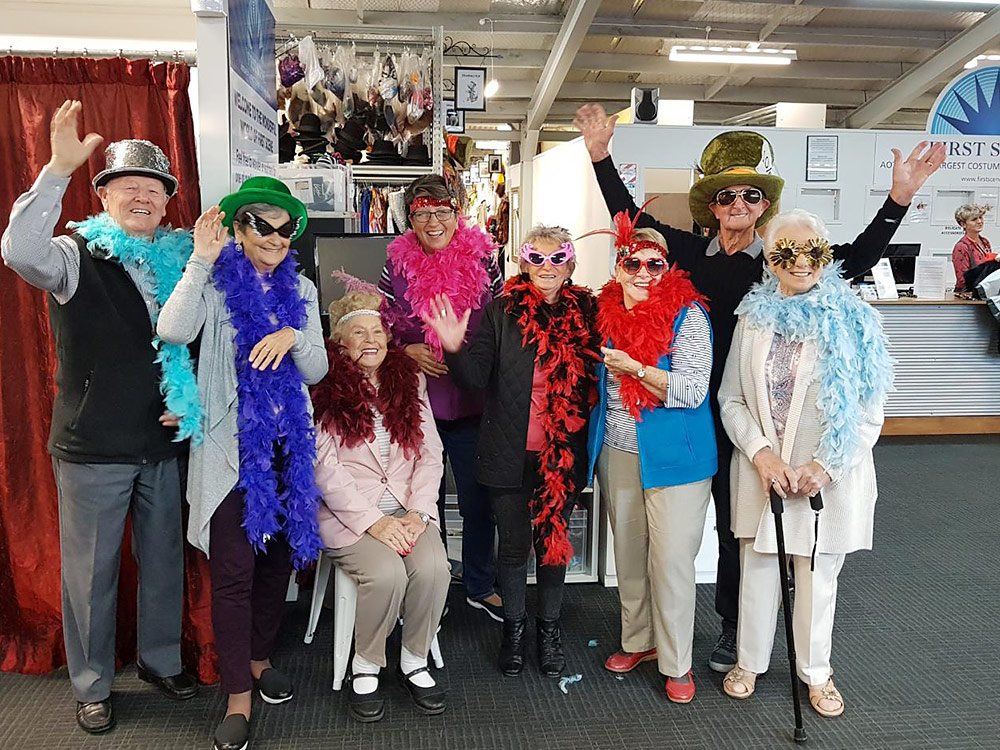 <
>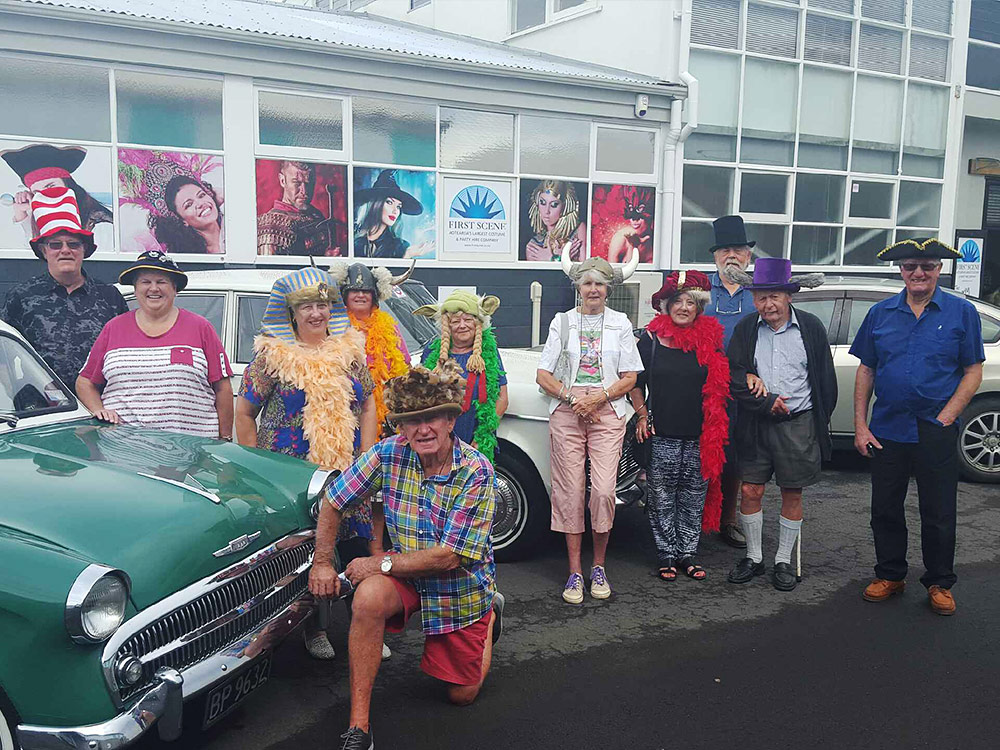 <
>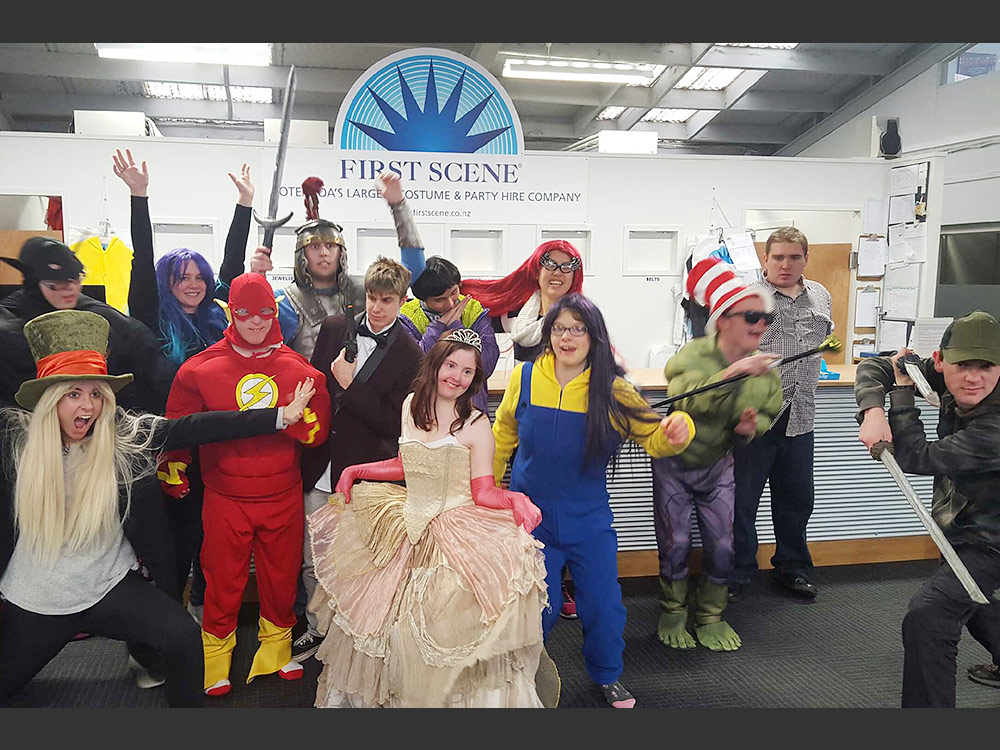 <
>
"On behalf of the Papakura U3A group thank you for an unforgettable morning. We were rather overwhelmed by the variety of costumes and props and the fascinating stories you shared about history and use. Your enthusiasm was infectious and we departed on a high!! Over lunch, thank you for the recommendation, we agreed it was the best morning we had spent for ages."

Helen
Papakura U3A
June 2019
"Everyone really enjoyed our tour, and couldn't stop talking about it over lunch. It was a great outing for us. So interesting…."

Ros, Merlot Maidens
Red Hat Society
April 2019
"Our members were very excited to see your exhibits, both costumes and props, and were amazed at the number on display. Bev and I have been arranging monthly club outings for over three years now and several members said we have excelled ourselves this time with finding you!"

Denise
Panmure Probus Club
May 2018
"A fabulous tour of the wonderful array of props & costumes. This was made so enjoyable with Jo our guide giving us the history of First Scene, how it all works and many funny stories of the goings on over the years. We were made extremely welcome by all staff and could have stayed longer. Dressing up for photos at the end was a highlight. We would highly recommend this tour for other retirement villages!".

Trudie Sinclair
Activities Co-ordinator, Aria Bay Retirement Village
May 2022
"Thank you so much for our amazing visit. Your presentation was fantastic, interacting with the ladies and all done with so much humour and personality – we all loved it. And was so very cool to have a photo shoot at the end".

Sandra
Te Atatu Probus
July 2018
"Wow we had a great day. Many thanks to you and your team for a wonderful morning. There was so much positive conversation on the way to Hobsonville and all the reminiscing about all the old television shows and costumes. I think that same group would like to come back again and explore more!"

Glenys
Activities Co-ordinator, Metlifecare
July 2018
"A big THANK YOU so much to you and your team for a brilliant morning outing – everyone loved it! We promoted this as a Mystery Tour so no-one knew where they were going and I think you managed to knock their socks off!"

Jan
Avondale Probus Club
"Many thanks for last Thursday. The girls loved it! It was an eye opener to see all that clothing and scene fittings. I was most impressed".

Judy
Old Thames Girls
August 2018
"Thank you so much to you and your associates for the hospitality, talk and guided tour through your organisation. Our group thoroughly enjoyed viewing all the costumes and props that are available for so many different events, some of them a real 'blast from the past'."

Jim
Whangaparaoa Combined Fellowship Club
June 2018
"Thank you for an absolutely wonderful visit. Your place was amazing, but it was you guys with your warmth and fun that made it such an amazing experience."

Vonnie
Rosehill Gardens Retirement Village
June 2016